Customer Reviews Can Say A Lot About Your Business
People want to feel confident that their money will be well-spent if they choose a product or service. To be more confident in their decision, potential buyers look at customer reviews to see what other's experiences were like. This makes it important to monitor your online reviews and watch out for the ones that can affect your brand, either in a positive or negative way.
Whether there's emotion behind a review or something that's been lazily thrown together, it's important to know how these reviews impact your brand's reputation online. Here are the three main types of online reviews to look out for and how they can affect your potential customer base.
The Good: Customers Who Positively Rave About Your Business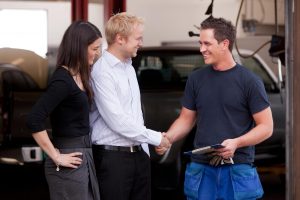 Customer reviews that tell a story about how well they were treated or how well your product worked are one of the best reviews a business can get. Not only do these customers improve your overall online rating but also assure potential buyers that their money will not go to waste.
People who take the time to share their positive experience or how your business went above and beyond for them are the loyal customers your brand wants to have in its corner.
Be sure to respond and thank the reviewer for taking the time to share their experience and how much it means to your business. A customer that takes the time to share their positive experience is worth praising.
The Bad: Customers Who Leave Vague, Negative Reviews
When customers leave reviews that have no substance such as "service was slow" or "lazy employees," they are providing negative feedback about your business behind the safety of their screen. Most of the time, these customer reviews are more based on opinions than actual facts. However, without providing any details of their experience, the customer feels safe enough to address what they disliked about your business without directly addressing the problem to you.
The good thing is that these customer reviews generally do not steer potential customers away if you also have positive reviews, but the negative review will still bring down your overall rating. Depending on how many customer reviews your business has, this could significantly damage your online reputation. The more positive reviews your business has, the less damage one of these negative reviews will do to your overall rating.
The Ugly: Customers Who Warn Others to Stay Away
Having an angry customer air their frustrations about your company online is like having an aggressive dog outside your door.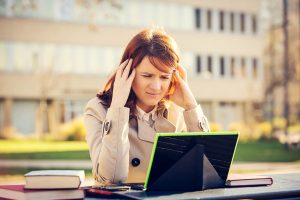 Angry customers scare potential customers from trusting your brand and also bring down your overall rating. Whether the customer review is true or exaggerated, any customer who is encouraging potential business to avoid your company is definitely worth looking into.
If you ever come across a negative review that details a negative encounter with your business, you must do damage control to defend your company's reputation. Start by replying to the negative review and apologizing for their experience. Encourage them to call management or customer service so that your company can get more information about the incident and work to resolve the problem. Even if the frustrated customer does not call or take down the review, others will see that you at least offered to fix the problem.
When it comes to maintaining customer loyalty and attracting new business, be sure to stay proactive in maintaining a positive online reputation on all of your local listings. If your company is in need of help managing your customer reviews, get Kydos! and start improving your online ratings today.